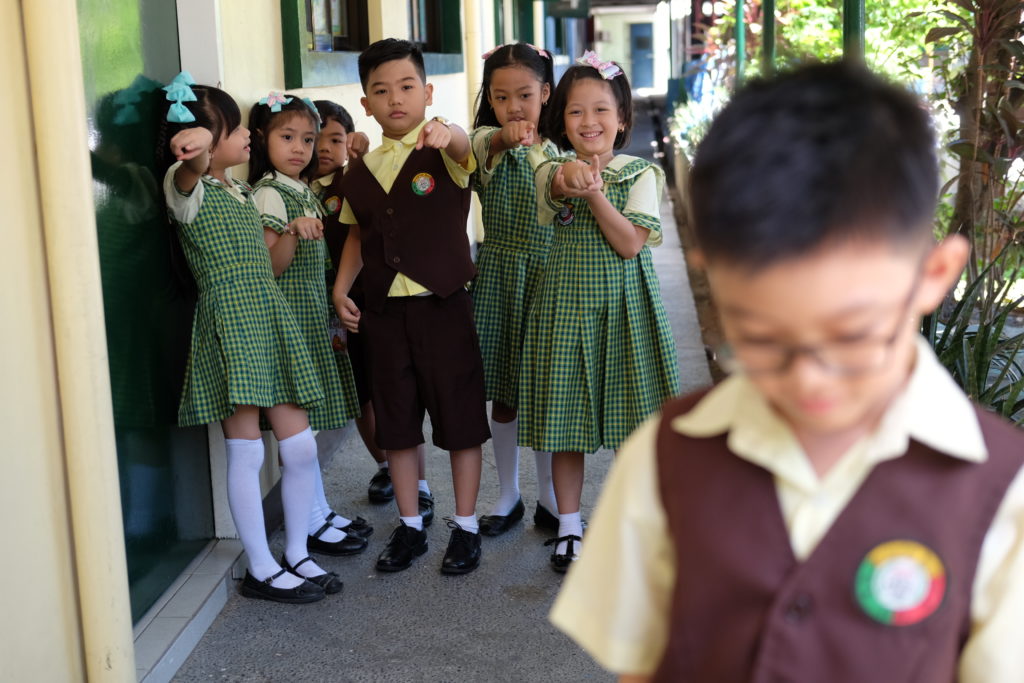 "'Pag sinapak ka, sapakin mo din!", "Sumbong mo sakin, ako bahala sa nang-away sayo!".
These were the common lines from my cousin's parents the moment she was bullied by her older classmate. We can see it as a normal expression from those people concerned for her, but there's a bothering fact behind those words. Are they teaching her to stand for her rights, or to be just one of them (bullies)? Ika nga ng isang bully na nag-trending "Bugbog o dignidad?"
Experienced the same thing? Now let's talk about how to REALLY deal with this matter towards your child/ren in a most appropriate way:
SLAP THEM with realization that revenge is not a key to get even.
PUSH THEM to be more civilize and calm in handling unruly people around them.
SMASH THE BULLIES with kindness and understanding which they obviously lack of.
But above all, always seek for guidance from the most knowledgeable people inside the school. It will help KILL the roots of violence that the bullies practice towards the weaker ones.
"Hypocrisy" some might say. It's not against the law to defend yourself, but each of us must know to what extent should it be done. Bugbog o dignidad? Bugbugin mo ng dignidad. Teach the children to have enough dignity, for it is the power they can truly hold, not their fists.